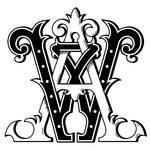 Wa Tattoo
5420 Spring Mountain Rd, Ste 106A
Las Vegas, NV 89146
Turn your body into a work of art at Wa Tattoo. Viewing you as a respected customer and a blank canvas, allows us to put our best, most artistic talents forward to exceed your expectations. Located in Las Vegas, NV, Wa Tattoo is proud to be your trusted local tattoo shop that you can go to to make your vision come to life.
We specialize in a variety of tattoo designs to fit your needs and wants. Religious tattoos, tribal tattoos, portrait tattoos, old school and new school tattoos— we do it all! Our team of talented artists will work with you to understand what you are looking for so that we can deliver beyond your desires.
Our tattoo shop provides a relaxed, comfortable space for people looking for an alternative to the tradition tattoo parlor environment. We have finished designs for you to select, as well as custom design tattoos. We aim to lend a listening ear to hear your ideas and provide our professional suggestions.
Clients who are 18 years of age and provide an ID are welcome to our shop to get a business card-sized tattoo in blank ink for free. The design is your choice and you can choose where you want it aside from private parts, hands, or feet. For more information on how to get your free tattoo or to make an appointment for a custom design, contact Wa Tattoo today!